Top Reasons Consumers Switch to a Tankless Water Heater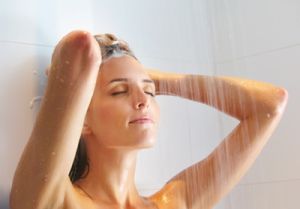 It is true that tankless water heaters are more of a financial investment up front, but for many local New Jersey homeowners, they are worth it. Of course, in order to make a choice like this, as a consumer, you want to know more about the product.
Most importantly, the average homeowner considering this type of transition wants to know what actual users like most about it. Learn more yourself, and feel confident about the decision you make.
Also referred to as on-demand systems, that should help explain the number one detail of a tankless unit that users love. This eliminates the wait time traditional water heaters have when you turn on the spigot and want access to warm water. Now, it is instantaneous which means immediate comfort.
Having immediate access to hot water also means no more need to keep a reserve tank that has to keep water warm. Plus, you're not wasting cold water while running it to get the right temperature. All of this means that your system is more energy-efficient; that saves you money on utilities and makes your household more Eco-friendly.
You get all that space back! No more sacrificing real estate in your home to house the oversized tank. That also means no more threat of said tank leaking and destroying your belongings or flooding part of your house.
Thinking about making the switch? When you are ready for tankless water heater installation, let the tried and true pros at New Jersey Water Heaters handle the job for you.
If you are looking for a professional water heater company in New Jersey, please call 732-257-1699 or complete our