Bradford White Water Heaters in New Jersey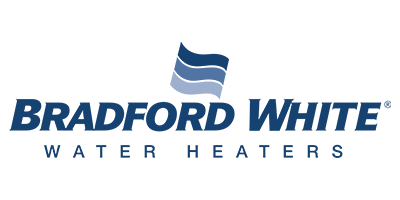 At New Jersey Water Heaters we like to remind our customers that no matter how good the product is, it can only function as well as the workmanship invested into the installation. However, we already stand behind our quality of work so partnering with superior products from the Bradford White name just makes good sense.
This is a company that promises its customers the highest level product and strives to build a lasting relationship with their customers. Their innovation and dedication to quality products are what keeps customers brand loyal.
Simply put, by opting for a water heater from this brand, you will be able to expect optimal performance and maximum longevity, as well as run into fewer water heater repairs along the way. You can count on us and rely on the brand we trust. If you have any questions about the Bradford White brand, feel free to contact us.
If you are looking for a Bradford White water heater for your NJ home please call 732-257-1699 or complete our