Your Professional Freehold Water Heater Company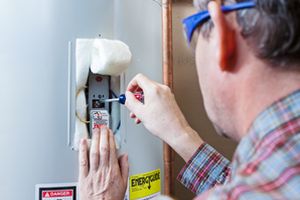 Smart homeowners know the company to call on when they need a Freehold water heater company is New Jersey Water Heaters. With almost three decades of experience with water heaters and water heater repairs, it is safe to say that we are specialists in this field.
We partner with both Freehold home and business owners, to offer the finest workmanship and results. Letting us address your need for professional work like this means never settling for inferior quality.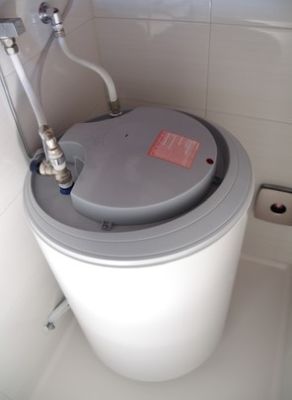 What to Watch For
Freehold homeowners are aware of the fact that water heater replacement is a pretty big job and a costly one at that. We like to try to educate our clients on ways that they can avoid having problems with their water heater, at least for as long as possible.
Don't ignore the need for regular maintenance. The reason even new water heaters have a warranty that stipulates you must get regular maintenance is that this is how you prevent unexpected repair needs from developing.
Get your tank flushed consistently, too. Avoiding the build-up of sediment is vital for helping your water heater operate smoothly and effectively.
Check your thermostat. On average, homeowners have it set too high which adds unnecessarily to their utility bills, as well as pose the threat of scalding. Lower it to your desired temperature and consider lowering it even more during any extended periods when you are away from home, like a vacation.
If you are a Freehold and you need this type of service, you have now found the solution to your problems – or any that develop in the future.
If you are looking for a water heater company in Freehold, NJ please call 732-257-1699 or complete our