Water Heater Repairs Throughout NJ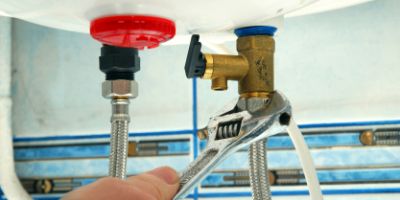 New Jersey Water Heaters is the premier choice for a variety of important services, such as water heater repairs. You need to have a reliable water heater company to work with, in order to ensure that the repair work you receive is high enough quality.
There are any number of things that can go wrong with this system. However, some issues are more common such as:
If you are having water temperature issues, make sure to check the thermostat. If that doesn't resolve the issue, or if the temperature is fluctuating, it is time to let an industry expert take a look.
Sediment buildup can also lead to problems. Some signs you have a buildup include foul odor, new noises or low water supply are some of the red flags that indicate you have sediment.
If you don't seem to have any hot water, this is probably a pilot light problem. If you are unable to keep this lit it likely means either a faulty thermocouple or pilot control valve.
Look us up for your tankless water heater repair needs too!
If you are looking for a NJ water heater repair company, please call 732-257-1699 or complete our