Choosing The Right Water Heater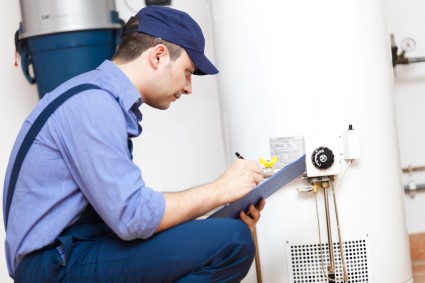 Being a homeowner is about more than making choices; it's about making good choices, informed decisions, and doing the research to get there.
Yes, even when it comes to finding the right water heater because you want to feel as though you're making a good investment. The end result should be good value and that means a quality product, installed skillfully, and for a reasonable price.
How to Make the Right Choice
You need hot water available to you throughout the day for a number of reasons, mainly comfort and sanitation. So many of your daily chores rely on reliable access to hot water, such as cooking or washing your hair.
If you're about to embark on the journey of getting a new system, there are a few things you should think about:
You need something compatible with the fuel type your home needs. The most commonly used water heaters are still electric and natural gas but there are other options available such as propane, solar, or geothermal, just to name a few.
Before your water heater installation, you have to find the right size unit for your home. This means calculating the amount of water you generally use. This can differ greatly between say a household of 2 compared to a family of 5. It also varies depending on the type you choose; how the size is determined for a tankless system differ from a solar one, for instance.
Of course, keep your budget in mind, as well. You have to be realistic about whether you can afford a tankless system or need to stick with traditional. Keep in mind, the lower monthly energy costs offset the higher upfront financial investment for a tankless system. But will it be enough savings to justify the cost for you?
At New Jersey Water Heaters, our name literally says it all. We are the company to call for New Jersey water heaters, so reach out to us today.
If you are looking for a professional water heater company in New Jersey, please call 732-257-1699 or complete our